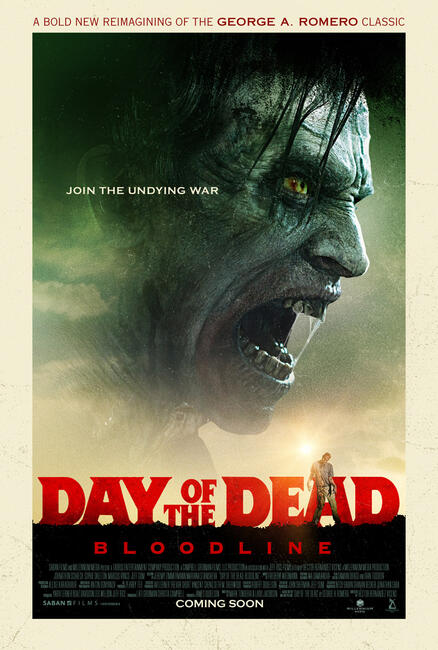 What's the worst that can happen? That is what I had said last night before renting the yet to be released remake of George A. Romero's DAY OF THE DEAD (1985). Deep down, I knew…I knew it wasn't going to be good, and yet there I was, pushing select and paying $6 despite my better judgement. I try to be fair. I know I am very particular about zombie movies. Deep prejudices, you might say. Being a Romero-purist makes it really hard to get into anything other than Romero. I understand that the late great grandfather of the zombie genre wasn't perfect, we need only look at Survival of the Dead to realize that, but still…there has to be something. Story. Acting. Gore. The trifecta, no, the algorithm to making a solid zombie movie. So, did Day of the Dead: Bloodline make the cut?  Continue Reading
---
I love horror movies. I love zombie movies. But more specifically, I love one very specific part.
I love the beginnings of zombie movies.
I love the inherent sense of dread at what we all know is coming. If the sequencing is done right, it's a thrill to watch, with a few disparate, seemingly unconnected events and soon enough, it's all going to shit. It's quick. It's brutal. It's total. And best of all, you are never told why it is happening.
Zombies have often been painted as a metaphorical criticism of our own over-consumerism but I think it also functions as a demonstration of our own existential shelf life. That at any given moment, anything can turn on us and bring about a cruel and uncaring demise. The frailty of our own condition is really highlighted in the terrifying opening moments of any great zombie film.
Continue Reading
---
What? Were you expecting a Friday the 13th Jason Voorhees review? Keeping with tradition, with Part 3 playing in the background, I'll do my best and not yarn too much over the movie I give credit as starting my entire fascination with not just horror, but zombies too. No, not Friday the 13th Part 3, come on people, stick with the program. I'm talking Night of the Living Dead. Imagine, if you will, that you're a twelve year old boy and you have a big sister who by all accounts ought to be hanging out with her much more mature friends but instead decides to watch movies with you. That was me. And while not every Friday (because my sister did have a life), but on most Friday nights we would have a Friday Movie Night. I'm talking pizza, popcorn, soda, candy, and whatever other junk we decided to indulge ourselves with. We'd order Pizza Hut and drive down to the local video store (Blockbuster) and rent whatever we wanted. While I cannot recall every movie night, I certainly recall the night my sister rented Night of the Living Dead.  Continue Reading
---