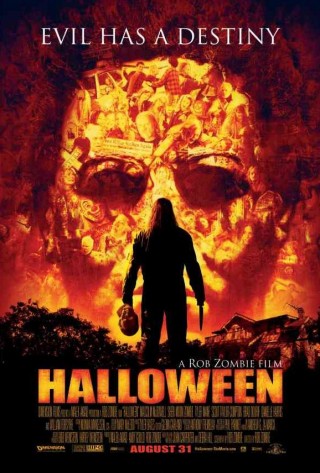 Imitation is often seen as a tribute to an artist; other times it is seen as a mockery and a laughable attempt to establish, oneself, in a world of other artists.  A question that should be asked, what separates the good imitations from the worst?
The answer is a little more underlying.
A work of imitation can branch off and become something different, something appreciated by others.  The difference is—Appreciation for the original work and artist—nothing more.
In 1978, John Carpenter set out and defined the slasher genre.  Many fans were introduced to their first masked serial killers: Michael Myers.  The original story was enough to send millions of fans into a terror filled adventure, murder and mayhem a-plenty.  Man escapes mental institution after murdering his sister twenty years prior and begins slashing and stabbing his way through Haddonfield, IL.  Continue Reading
---
One of the best things about the Zompoc sub-genre is how widely diverse it is. You can go old school with some classic black and white voodoo hexes, such as White Zombie, I Walked with a Zombie, or The Plague of the Zombies, to name a few. There are the comedies, such as Shaun of the Dead or Zombieland or Return of the Living Dead. And there are the more serious minded zombie movies such as the works of the late great George A. Romero and all those wonderfully directed Italian zombie flicks (a good number of which will be reviewed during this year's Fright Fest). But then you've got those Zompocs that are a bit harder to classify. Take for instance today's morsel, PLANET TERROR. Upon my first screening it was hard to understand where this movie was coming from and where it was taking me. I mean, was it satire? Not completely. Was it serious? Not entirely. Was it expressionist, like those gritty foreign-made horror flicks? Not absolutely. Well, for crying out loud, what precisely is PLANET TERROR?  Continue Reading
---
When I first heard of the film "The Mist" I knew nothing about it other than – a mist descends on a town and, hidden within the murkiness, there are… Things. Nasty things that kill people. I couldn't help but laugh and shake my head. Just what the film industry needed, another knock-off film. I mean, we've seen this back in the eighties with John Carpenter's "The Fog". Not entirely sure we needed another film with a similar concept. But, then, I heard more about the film. Directed by Frank Darabont, he who made "The Green Mile", "The Shawshank Redemption" and "The Walking Dead". I'm a fan. Then I saw it was based on the work of Stephen King. Now, I'm not a fan of King because – for me – I find the books a bit too wordy to read (I have a short attention… oh look, a penny). That being said, I do like the ideas he has.  Then, of course, there was the cast list: Thomas Jane (in my eyes an under-rated actor) and several folk from "The Walking Dead" (Carol, Dale, Andrea… Was Frank doing a test run with the actors before hiring them for The WD?). What the hell, there was enough there for me to give it a go and – you know what – I'm glad I did.  Continue Reading
---